Multi-Award Winning Yorkshire Wedding Photographer
Telling the unique love story of your wedding day
Hey, I'm Abraham, it's not often I'm on this side of the camera, but here's a little about me. I'm an expereinced and multi-award-winning Yorkshire wedding photographer based in Hull. From my first expereince with a disposable camera and for as long as I remember, I have had a passion for photography. From the first moment I started to photograph wedding over 10 years ago, my passion started and has flourished ever since as I have developed my wedding photography craft. It is great privilage to be able to photograph one of the most important days of a couple's life, I feel the importance and responsibility of that, so you can be sure that I'll go above and beyond to capture all the special moments and tell the unique love story of your wedding day.
Your wedding photographs may be one of the only physical reminder of one of the most important days of your life, my photography tells the unique love story of your wedding day in a natural documentary style combined with my signature creative Twilight photos. Capture your treasured memories and precious moments that you can look back on year after year.
At my studio in Hull where I also offer Hull Portrait Photography, you can come along and view some of my Handmade, Italian storybook wedding photo albums. So come and have a cuppa or a coffee and we can chat about your wedding plan and how my photography can fit into your day.
I photograph weddings throughout Yorkshire and you can find out more on my North Yorkshire wedding photographer and East Yorkshire wedding photographer pages. I love capturing all the joy and emotion from one of the most memorable days of your life and allowing you to treasure it for a lifetime.
Your wedding day is one of the most important days of your life, and it will be fondly remembered and reminisced on for many years. I know how important your day is any it is unique to you, meaning that the photos you will receive are also unique. As I tell the story of your wedding day, I love to capture all the fun and the joy and emotion as it happens. I usually blend into the background but am always on hand for each special moment as it happens. All this produces beautiful memories that you will look back on and treasure for a lifetime. 
You might not feel comfortable in front of a camera and that's perfectly normal, we're not models and I'd never expect you to act like one. As I tell the story of your day, I would say 85% is all about capturing those candid moments and the details. I never get you to do any alkward posing and any couple shoots are always gently directed with the aim of capturing you in the most natural way and to show your love for one another above anything else.
I offer a range of wedding collections, and all my full-day packages include attendance at the bridal preparation and end into the evening and cover special events. In addition, my full-day wedding collections comes with a stunning Italian storybook wedding photo album or a choice of digital only options for those planning to print their own photos. 
As a Yorkshire Wedding Photographer, I have photographed at many of the best Yorkshire wedding venues, meaning you can be confident that I know all the perfect locations and that my wedding photography remains consistent, whatever the weather or whichever venue you choose.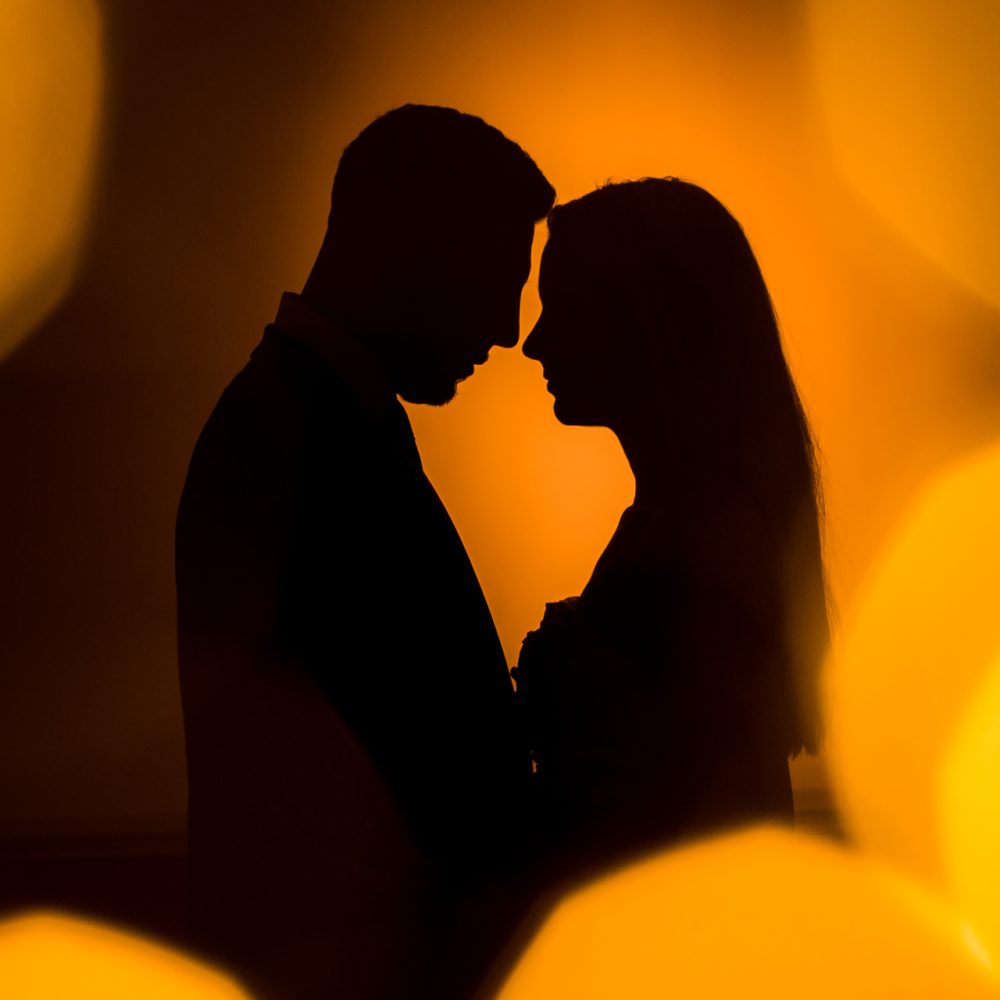 My Style of Yorkshire Wedding Photography
As a Yorkshire Wedding Photographer, my photography is contemporary, natural, and documentary, telling the story of your wedding day. I also love to get creative, especially with my Twilight Photography and you'll see some of my photos really stand out and make you go WOW. I have learned special flash techniques and how to use lighting to produce stunningly distinctive photographs that capture some truly magical memories from your day that you can treasure for a lifetime.
My wedding photography is not about making you do awkward posing; it is natural, sometimes with a little direction, allowing me to capture those special moments where you say "I do", when you share a kiss or special moments as a newly married couple. Most weddings involve family group portraits. This is followed by a couple photoshoot which allows you as a couple to relax and take some time together as newlyweds and enjoy the moment. This is usually when I can capture that raw emotion and delight as you start your married life together.
Yorkshire Wedding Photographer Client Testimonials
Proud to be a member of and featured on:
View my Yorkshire Wedding Photographer Video Slideshow